PAKURI (CHAGA) WORKSHOP with Lauri Isola (Metsä-Lasse) and Terhi Joki (Agrometsä) in Kesäniemi, Finland, 06.07.2019.
Chaga is a very healthy fungus, that is growing in Northern birches. We planted 100 pieces in Kesäniemi forest and after 5-8 years we might have some results. The birch itself will die, but i'am planning to leave them standing as rotten trees for the birds, in order to make their nests in.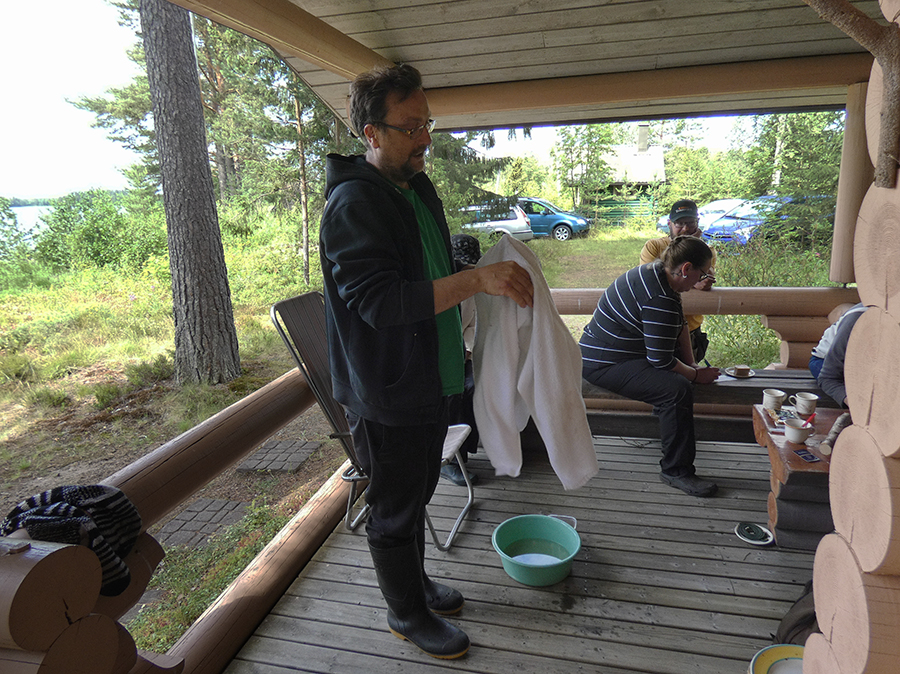 The Holy hand washing before the grafting.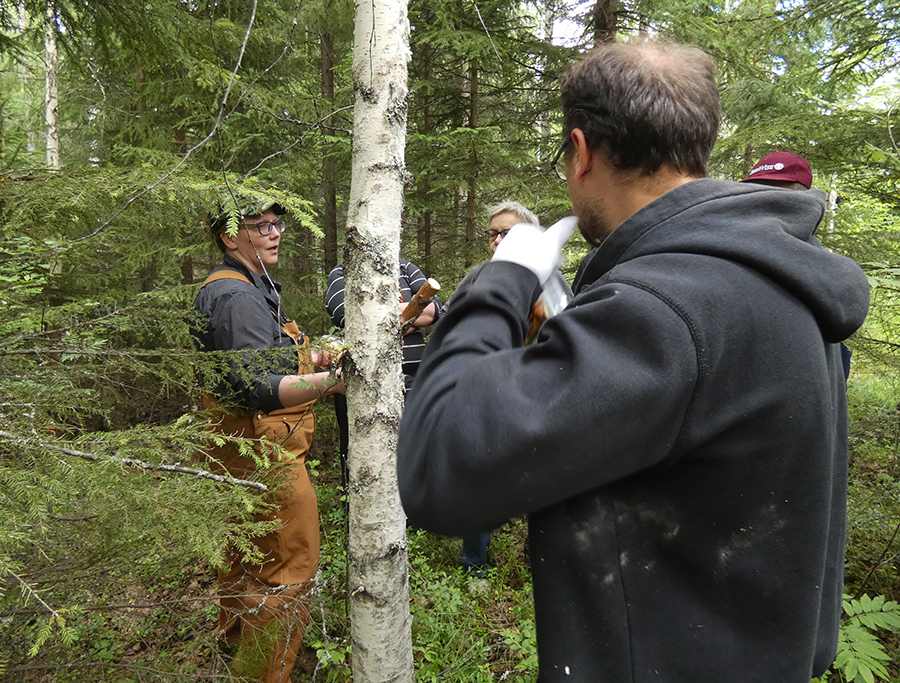 Terhi Joki explains the facts.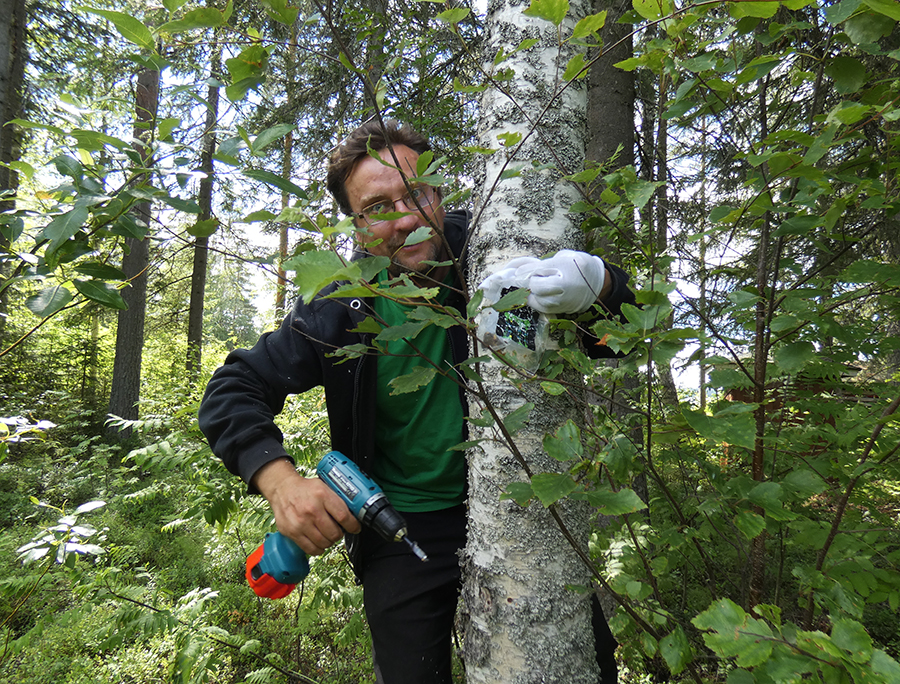 Lauri Isola alias Metsä-Lasse in action.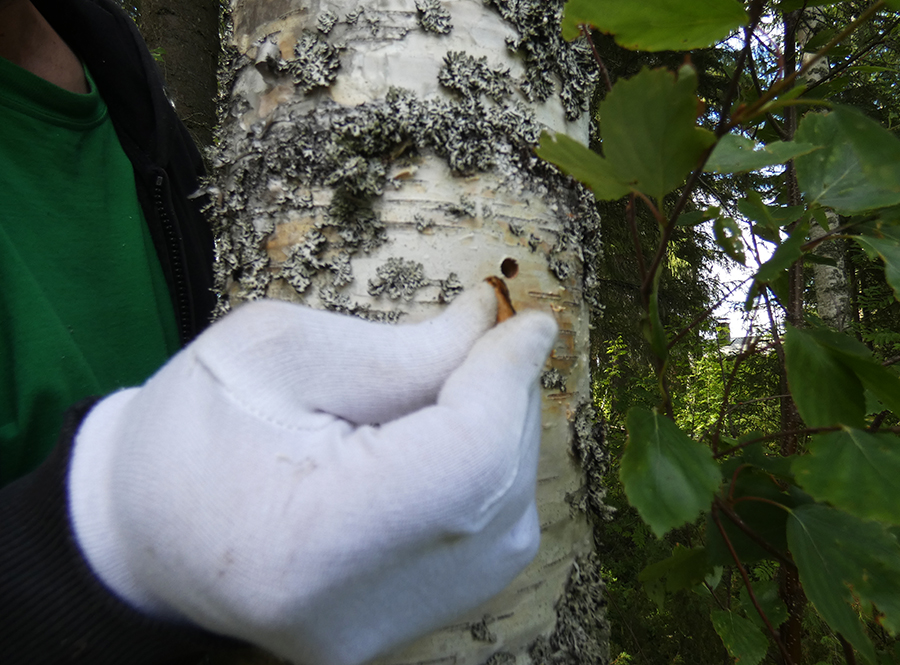 The hole... .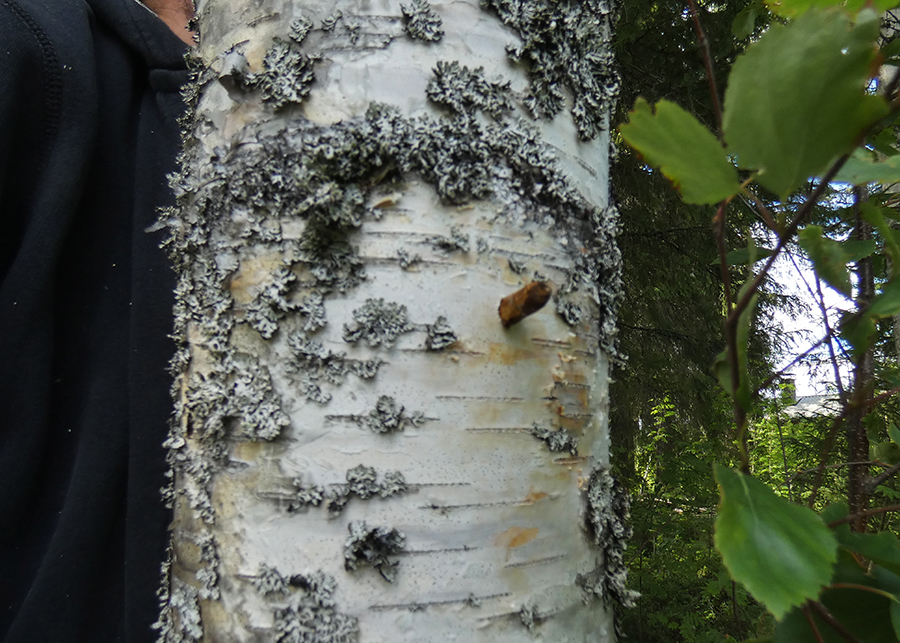 ...and the wood dowel with Chaga-mycelium.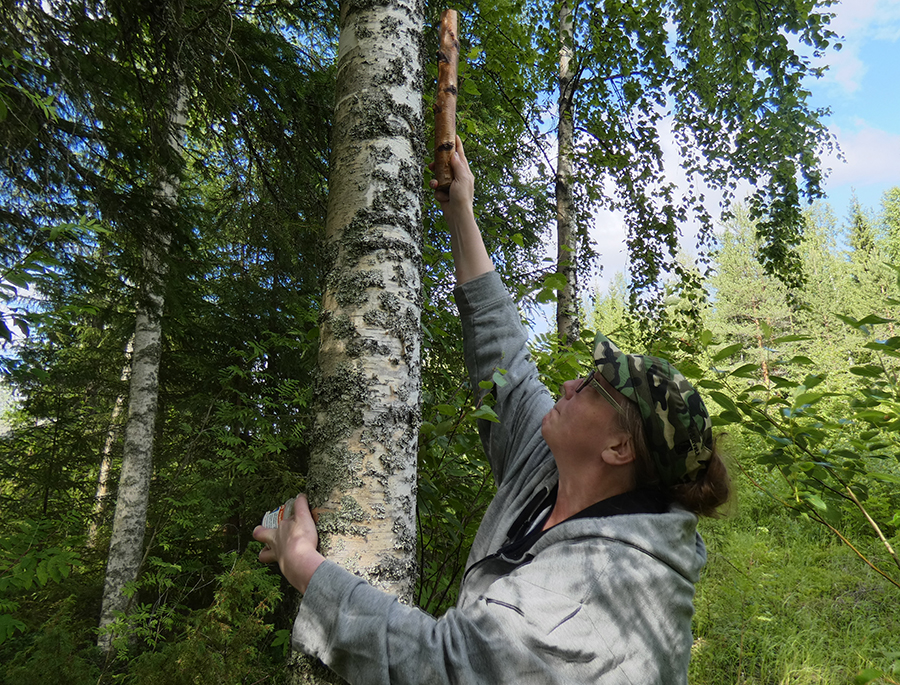 Terhi hits the dowels inside (2-4 for each birch). This was the last of 100 pieces.