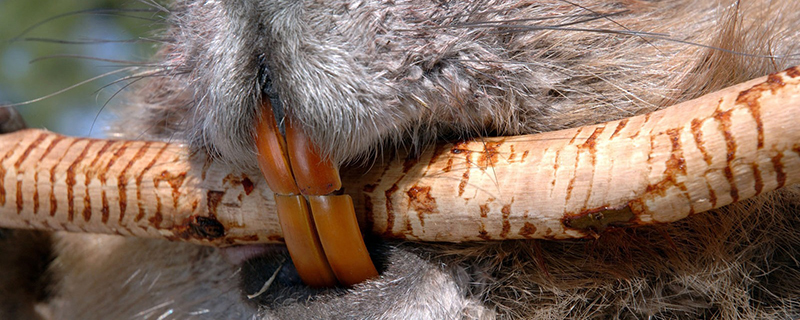 We want to repair the condition of lakes and forests by building dams and filters in forest- and agricultural ditches. Our hero is MAJAVA, a brilliant ecosystem engineer and master builder of beaches, whose determined work can only be admired. Like MAJAVA, we try to act as organically as possible and avoid bigger machines in beach- and forest areas.
FRIENDS OF MAJAVA:
Hanna Nousiainen, ecologist FM
Titta Makkonen, Finnish nature conservation association
Tuomo Laitinen, Regional Water Protection Association of Central Finland
Sirpa Rautiainen,coordinator of the Natural Heritage Foundation of Central Finland
Teppo Häyhä, biologist
Manuel Bonik, MVRE, Aamulintu e.V.
Lauri Isola, visual artist
Susanna Seitakallio, nature photographer
Viljo Häyhä, fishing instructor
Teemu Hartikainen, hockey player and fly fisherman
Kirsi Liimatainen, North Central Finland's Nature photographers (chair)
Keihärinkosken koskikalastuskunta
Keihärinkosken vesiosakaskunta
The plan
Rowing around the lake Muurue to find out where the ditches flow into the water and planning together how to treat them in an organism-friendly way, taking into account, for example, the spawning grounds of frogs and fish. We talk with the residents of the beach and think about possible activities with them, we also want to map the landing ditches.
Meeting with experts, visitors and locals; forest walks, exploring ditches and discussions in the coastal forests of Keihärinkoski.
MAJAVA-Workshop; We want to experiment with different practices and materials for dam and filter structures in nearby ditches (e.g. stones, spruce tops, branches, logs and lake reeds). We try to get local people involved in the activity.
We want to stop the runoff of solids and nutrients into Lake Muuruejärvi. The eutrophication of the lake has already started and the water ist getting darker. Also, the bottom of the stream in Keihärinkoski is quite badly covered with mud in late summer, beneficial algae plants and other organisms are in danger of being covered by it.
In next years, we will work to ensure that the water quality of Lake Muuruejärvi remains good, or preferably better, and that it can withstand the hot summers and heavy rains caused by climate change. In the spring of 2021, Keihärinkoski had a stormy, heavy rain and bad floods that broke the roads and spread large amounts of solids and nutrients into the waterways, now we know the critical points that could be repaired or improved with the help of catchment areas. In the hot summer there have already been some blue-green algae deposits in Muurue, so it would be high time to start curbing the eutrophication of the water. ​
A forest/morass area that was drained about 50 years ago. We want to have the area protected in the next few years, in any case it would be very important to have old ditches blocked there.
Background:
My father Eero did spend his time in woods since he was a young boy. He graduated as a forest foreman and got also soon excited about clear cutting of the forest and forest drainage, which was very popular in the 60s and 70s. Eero's father, my grandpa Kalle, didn't like it at all when the first machines pushed into the wilderness and left behind clear-cut forests with ditches. We humans constantly make mistakes, but it's a good thing that those mistakes can also be repaired, maybe it's not too late for me/us.
I am a visual artist, born in Keihärinkoski (Viitasaari, Central Finland). I've lived in Berlin for a long time, but in recent years I've started spending more time in the finnish forest. I have a project MORGENVOGEL REAL ESTATE in Berlin, since 2007 we have been producing birdhouses (morgenvogel-haus) for the urban area of Berlin and at the same time also organized bird-themed art events (BIRDCHURCH, AVANTI NATURA!, BIRDTALKS, MORGENVOGEL-DISKO). I myself draw and make animations for MVRE. Maybe this MAJAVA Project is environmental art or forest design for me, aesthetics and the spirit of experimentation always go with me in any case.
Maria Räihälä, 2021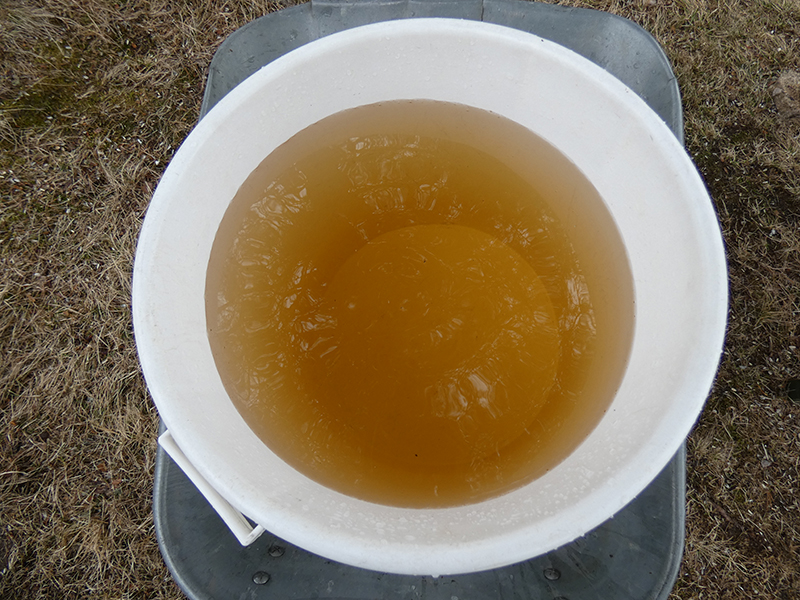 The water of Keihärinkoski, 23.04.2022.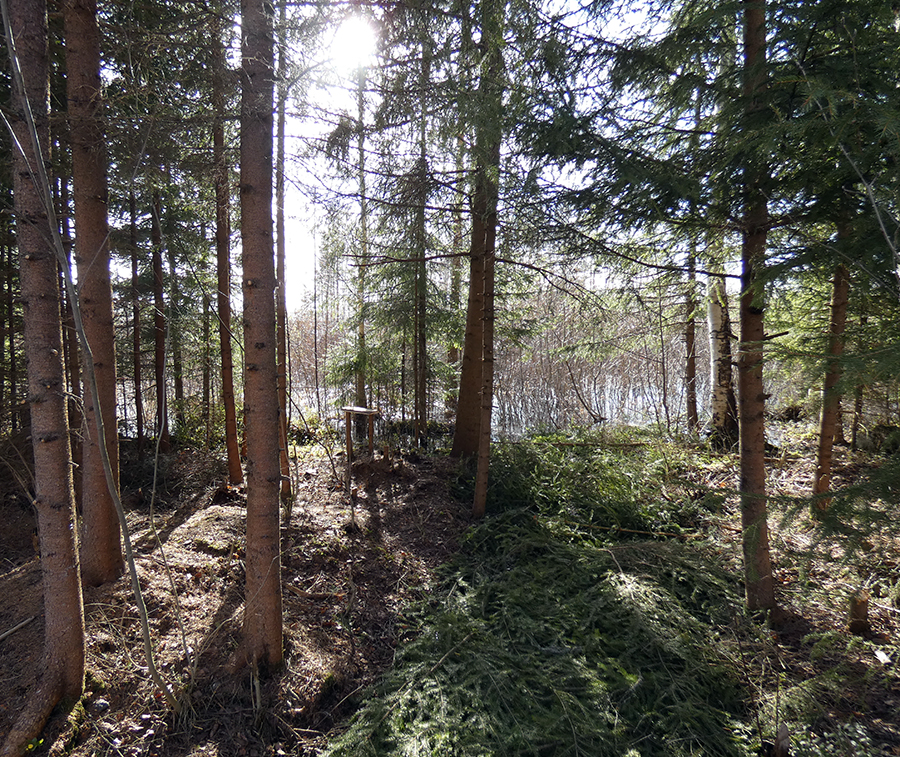 MAJAVAN MAJA (Cottage of MAJAVA), 10.05.2022.

A bridge, with spruce branches and twigs under it, already filters out some dirt.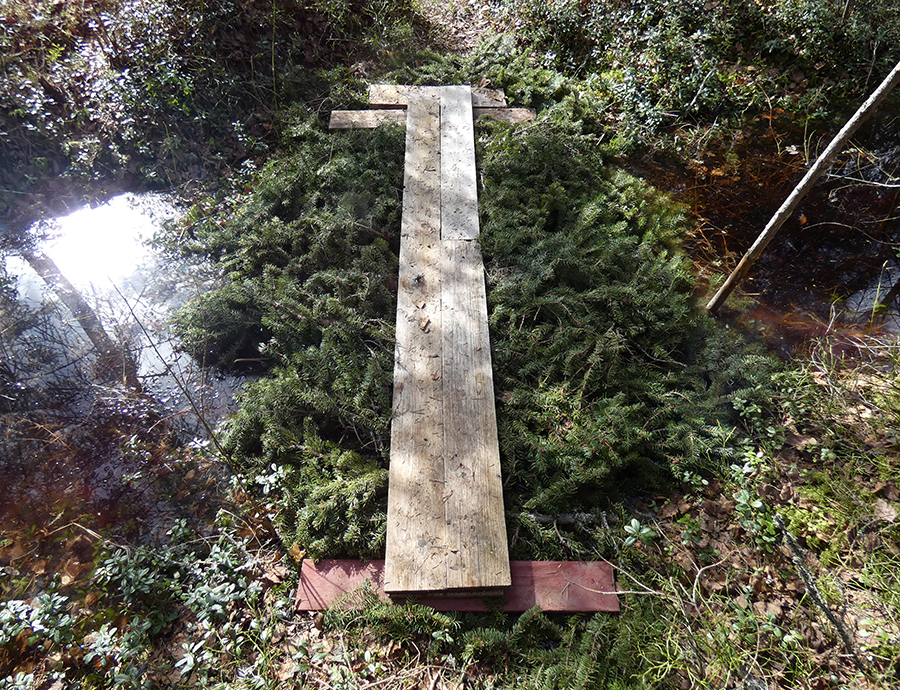 Spruce-bridge, Kesäniemi 2022.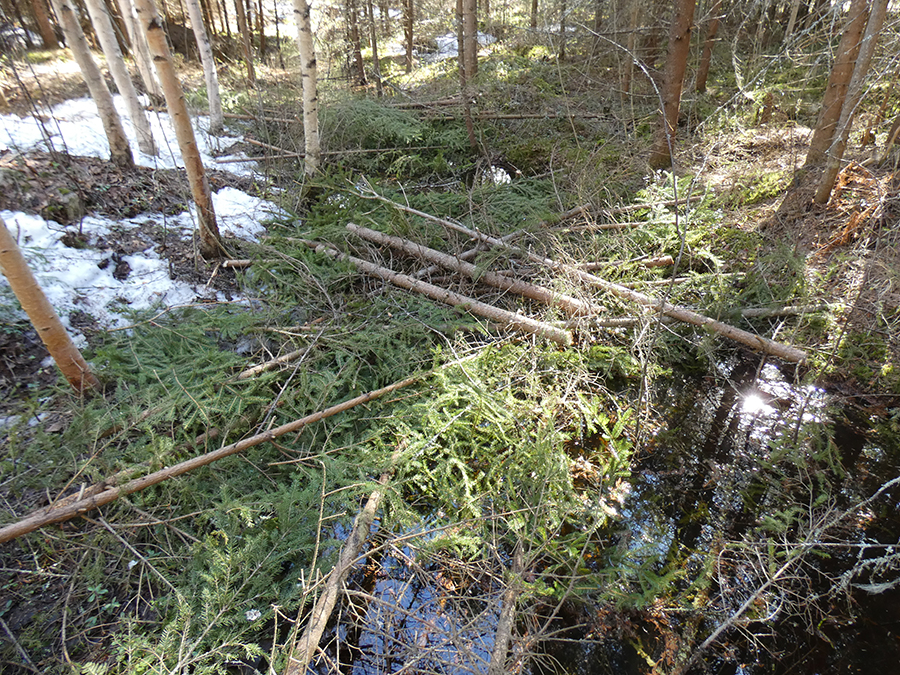 Filter/dam in a wide forest ditch that always floods in spring. Spruce branches below and trunks on top as weight. ​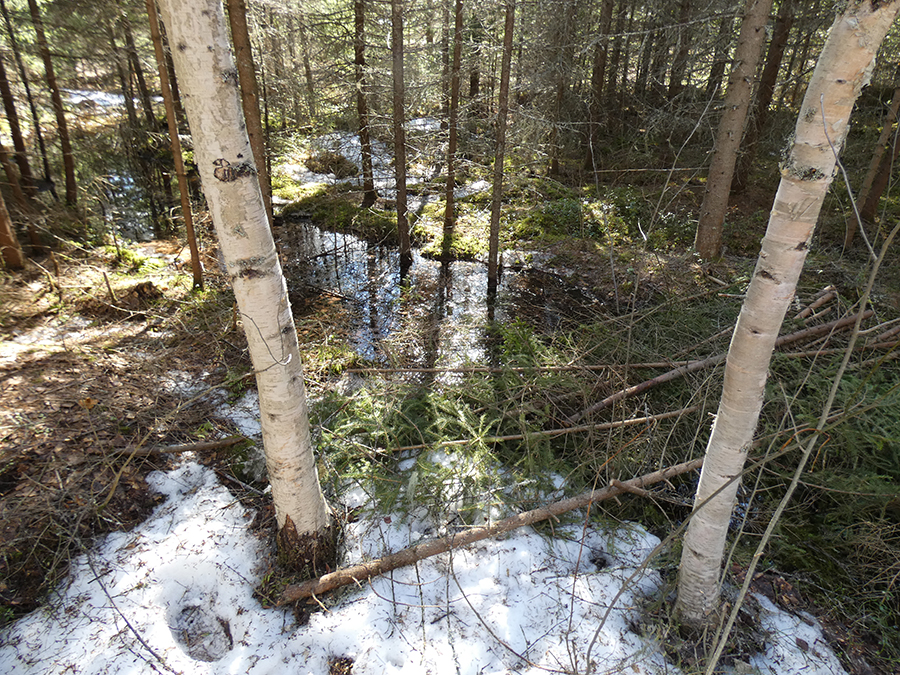 Willows in ditches and along the sides work as a good water cleaners.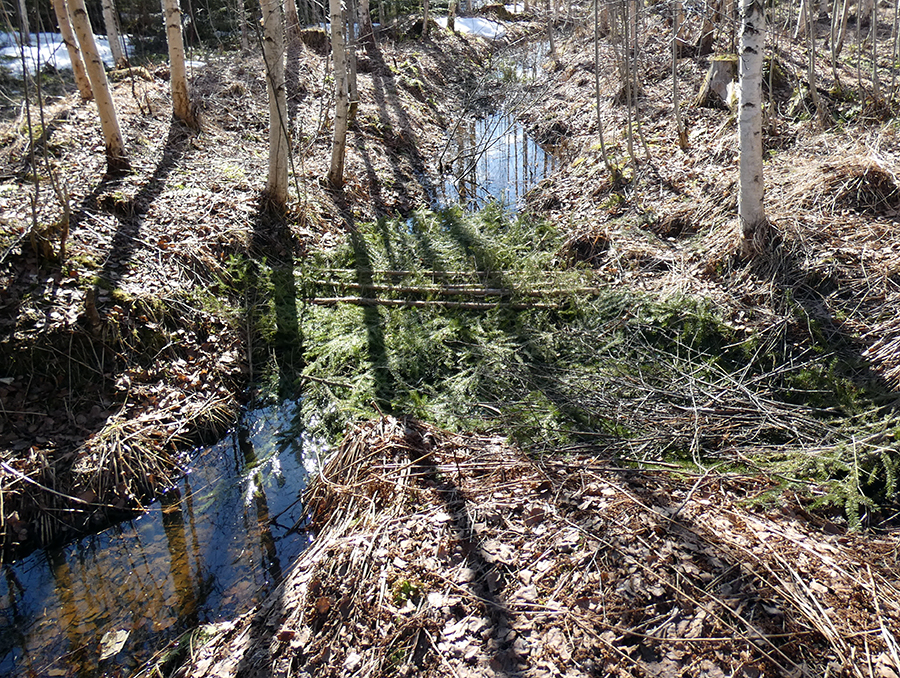 A ditch that starts from the road and continues through the birch grove directly into the keihärinkoski river.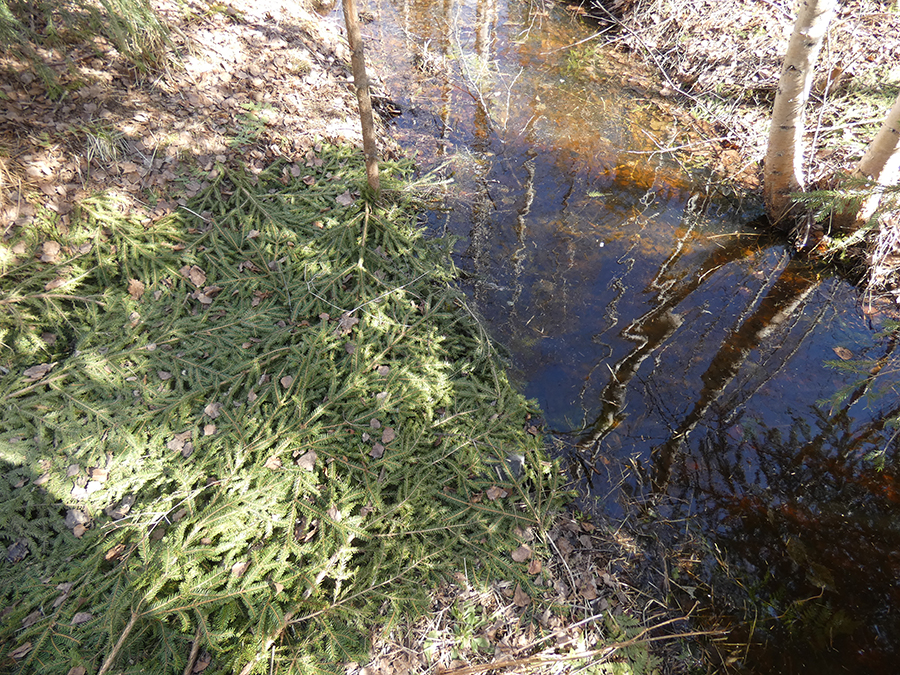 Spruce filter.

Here the ditch is landing into the Keihärinkoski river, for the last two years i've been filling it with spruce branches, dead leaves, weeds from our garden, and some wood. I call it the cottage of MAJAVA, because it's such a nice place to sit down and listen the birds and the frogs, who also love that place.